If I had a "girlie" space to call my very own,
I'd decorate it with artwork by
Janet Hill Studio
.
I found her while browsing on Etsy and
I love her whimsical, feminine paintings.
I. Love. This. Bread. Period.
I read this book a few weeks ago
but find myself still thinking about it.
I miss my Guernsey friends.
I'm not always happy with my fabric purchases after I make them,
but I'm quite pleased with the recent selection of this fabric....
soon to be pillows!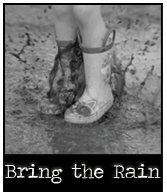 Angie Smith's latest blog entry about prayer really resonated with me. She's the most amazing young woman. Click on the picture above to go to her blog...expect to spend hours reading her story.